Book Review – Ohio Brides by Cara C. Putman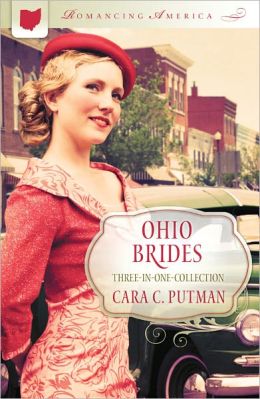 Ohio Brides is another book in the Romancing America series. This book by Cara C Putman contains three Christian romance stories. In this case the stories surround three siblings and is set in the 1940s. In each case, one of the Miller children find themselves presented with a crisis that causes them to look deeper at their relationship with God.
One thing I really enjoy about this book is the openly Christian themes and explanations about faith. I found the first story a bit slow and not as interesting as the other two. I had difficulty relating to the characters in the first story. By contrast, I really enjoyed the second story and felt the plot and the characters were well handled. The final story did complete the saga through the family and was enjoyable as well. Overall this was a good book to read through as we see people turn to God in the midst of questions and crisis in their lives.
You can find this book by clicking on the picture above.
Please follow and like us: