Christian Devotional – February 21, 2019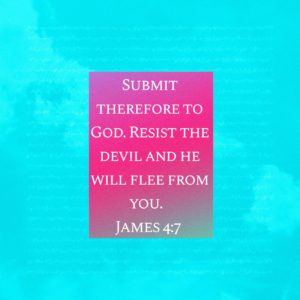 Two steps. The Bible gives us just two steps to be able to experience power and freedom in our walk with Christ. Read James 4:7.
Submit therefore to God. Resist the devil and he will flee from you.
James 4:7 NASB
https://bible.com/bible/100/jas.4.7.NASB
Step number one, submit to God. If we are willing to tell God "yes" in every situation, we will experience His power. We must be willing to tell Him, no matter what, "yes, I will do exactly what you say." That can be difficult when we don't fully understand exactly what God wants us to do. Or, when we don't see the final end result of what He's asking us to do. That's where faith comes in. Do we trust God enough to believe that no matter what He's telling us to do it is for our best?
Step number two, resist the devil. We must be willing to tell him "no." It's not enough just to tell God "yes." We have to be actively seeking to avoid all of the snares that the devil puts in our way to try to trip us up. Only as we are doing both will we see success in what we do and power over our enemy.
Please follow and like us: