Christian Devotional – May 26, 2019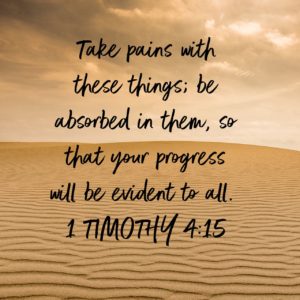 Evidence. Watch any police or detective show and you will see the characters searching for evidence of what actually happened. They never just take people's word for what happened; they want proof. Paul discusses the same thing in 1 Timothy 4:15-16.
Take pains with these things; be absorbed in them, so that your progress will be evident to all. Pay close attention to yourself and to your teaching; persevere in these things, for as you do this you will ensure salvation both for yourself and for those who hear you.
1 TIMOTHY 4:15‭-‬16 NASB
https://bible.com/bible/100/1ti.4.15-16.NASB
We have to remember that other people are going to be watching what we do. We must pay attention to what we do and how we do it so that there will be plenty of evidence to back up the words that we say. As we tell other people that we believe and follow Jesus Christ, our actions should match up and provide the evidence that those people are looking for to prove our story. If you were put on trial and charged with being a believer in Jesus Christ, would there be enough evidence from your life to convict you?
Please follow and like us: