Christian Devotional – October 26, 2017
Yesterday I traveled through the ruins of Cesaraea, the great city that Herod built on the coast of the Mediterranean Sea. I was struck by the fact that the only things that remained were the theatre and the hippodrome where they raced horses. Pieces of those had remained and they were able to reconstruct much of both from that. I find it interesting that with everything that they did and built, that was the legacy that was left and what remains after over 2000 years.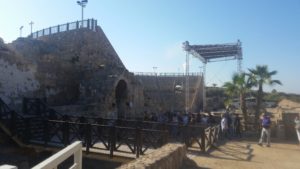 What will remain from our life? Will we fade off into time or will we have a legacy that leads others to see Christ in our lives? Do our lives reflect all that Christ means to us and a desire to see hm reflected in others?