Twitter Contest: Amazing Prizes = GREAT resources for Women!
THIS CONTEST IS NOW CLOSED

Thank you to everyone who entered and congratulations to all the winners. As they are confirmed, each day's winners are listed below! Be watching for the next Twitter Contest!

—————————————————————————————————————————————————-
Welcome to my first Twitter Contest! That's right, beginning today, July 22, you have an amazing opportunity to enter to win some fabulous resources from some of my amazing partners. Check out the details below:


When:
This contest will run from today, July 22, 2011 through Sunday, July 31, 2011. There will be a prize winner every day based upon all entries received by 11:59 pm CST of that day, for a total of 10 winners. Winners will have 7 days to claim their prize before an alternate winner is chosen.
How to Enter:
Entering is free. Just use your Twitter account to complete both steps below:

Step 1
Retweet the following message exactly as it's entered below. Our program will look for this exact phrase to capture your entry, so please do not alter/add to it in any way:


RT @kristiburchfiel Enter to win daily prizes from leaders in Christian women's resources http://bit.ly/r8PhWX #Christian #women #TCKB01
Copy and paste the above message (tweet) and send it in your Twitter account.

Step 2
Follow me on Twitter- If you have not done so already, follow me on Twitter. Visit my Twitter profile at http://twitter.com/#!/kristiburchfiel and click the "Follow Me" button under my picture.

If you don't have a Twitter account, you can create a new one for free at:
http://twitter.com/

You only have to enter once and you will be eligible for every day's drawing after that. You do not have to continue to Retweet every day. So, enter early to be eligible for the maximum number of prizes possible!
Prizes:
Check out this amazing collection of prizes. Be sure to click on the links to learn more about the prizes as well as this amazing group of women!
Friday, July 22, 2011

Cry, Laugh, Cook
by Yvonne Conte – @YvonneConte

Read about a vibrant life, find the humor in everyday living, and complete the cycle by sitting down with those close to you for a wonderful, home-cooked meal.

WINNER – JUDI CHESSHIR



Saturday, July 23, 2011


To Love, Honor, and Vacuum downloadable presentation
by Sheila Wray Gregoire – @sheilagregoire

Do you feel more like a wife and a mother? Listen to a talk inspired by her book, teaching us how we can organize our homes better, focus on what's truly important, and encourage our kids and our husbands to join us in this exciting ride.


WINNER – DOLORES AYOTTE

Sunday, July 24, 2011
Until Forever
by Darlene Shortridge – @ShortridgeD

More than a book…Until Forever is a story of a young family that is torn apart by the devastating effects of alcoholism. Can healing take place in a relationship when an unforgivable act is committed? Will Jessi's pain and Mark's guilt keep them apart forever, or will unforseen circumstances bind them together?
WINNER – MUKKOVE JOHNSON
Monday, July 25, 2011

Bits of Joy
by Yvonne Conte – @YvonneConte

This wonderful gift book combines joyful ideas with the whimsical drawings of Anna Cerullo in the hopes they will help to add joy in your own life journey. A truly joyful life is available to anyone who is willing to take the time to pursue it.


WINNER – KELLY HAGEN

Tuesday, July 26, 2011
Mommy MD Guide to Pregnancy and Birth
by Rallie McAllister, MD, MPH and Jennifer Bright Reich – @MommyMDGuides

Dr.Spock is dead. Familiar pregnancy books are outdated. Neither of them speak to the mom who needs advice when her child cries in the night. To whom do women turn for the latest information and advice about conception, pregnancy, childbirth, and motherhood? The Mommy MD Guides
WINNER – AMANDA STEPHEN
Wednesday, July 27, 2011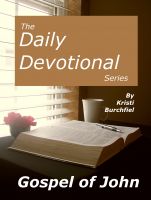 The Daily Devotional Series: Gospel of John – E-book
by Kristi Burchfiel – @kristiburchfiel

Does a cup of coffee typically start your day? While that may wake you up physically, what are you doing each day to wake up spiritually? The Daily Devotional Series (DDS) is designed to provide each day with a quick devotional that can be read in less than 5 minutes. DDS: The Gospel of John gives readers a brief introduction, a synopsis of the Gospel of John, then 21 brief devotionals.


WINNER – TONI NELSON

Thursday, July 28, 2011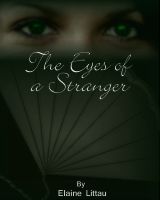 The Eyes of a Stranger – E-book
by Elaine Littau – @nansjourney

Rejection was an emotion Gertie Brenan knew well. At the age of eighteen, she finds herself at the threshold of life and comes to realize that because of the rejection of her fiancé, many options are open to her. She now has freedom that few women of her time were afforded. The Eyes of a Stranger is set in the beauty of Denver, Colorado in the 1860s

WINNER – AILEEN STEWART
Friday, July 29, 2011
Remarkable Women of Faith
by
Yvonne Conte
–
@YvonneConte
Read about actress Jennifer O'Neill, Motivational Humorist Yvonne Conte, and actress and speaker, Ann Jillian along with other women in the faith arena who are passionate about their testimonies and want to share with the world in the book: Remarkable Women of Faith

WINNER – AMYDEANNE

Saturday, July 30, 2011

Honey, I don't have a headache tonight downloadable presentation
Sheila Wray Gregoire – @sheilagregoire


It's 10 p.m. He wants to start snuggling. You want to start snoring. In this hilarious but practical talk, Sheila tells you how to break this impasse!



WINNER – ANGELA MACKEY
Sunday, July 31, 2011


One Year Subscription
Just Between Us Magazine

Just Between Us (JBU) magazine has been inspiring and supporting women commited to ministry and growing their relationship with Christ for the last 20 years!
WINNER – TOMMIELYN
Rules:
-Winners will be contacted via Twitter direct message and will have 7 days from the date of the drawing to respond or an alternate winner will be chosen.
-Winners agree that their names will be published announcing that they won.
-Contest partners reserve the right to mail physical prizes only within the United States or substitute an electronic version of the prize if available, should they so choose. All prizes will be delivered to the winner by the contest partner.
-Contest partners and their employees are ineligible to win.
-Contest void where prohibited.


Please follow and like us: